This is an older sketch I did of my galley. The steps going up the companion way are to the left.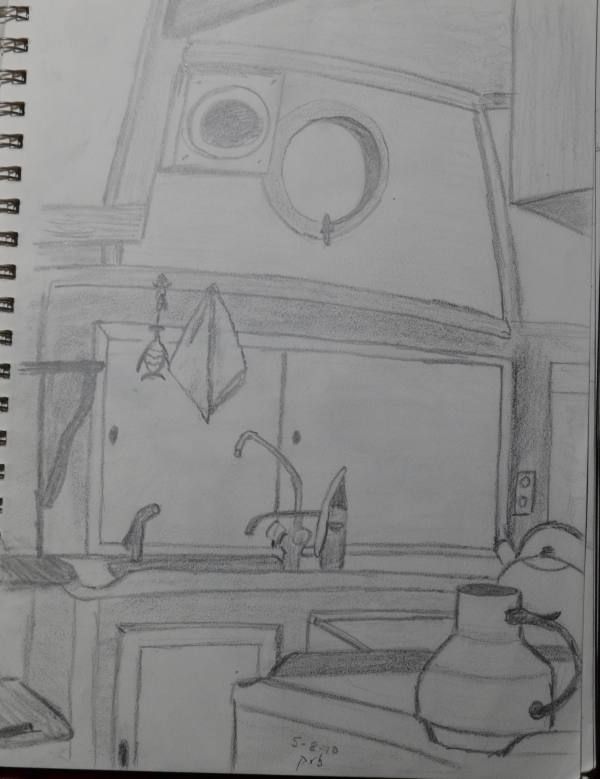 I'm planning to do a series of sketches of things on the boat and views from the boat.
Here's one of the winches.
I have lots of room for improvement so your comments are very welcome.
- Philip